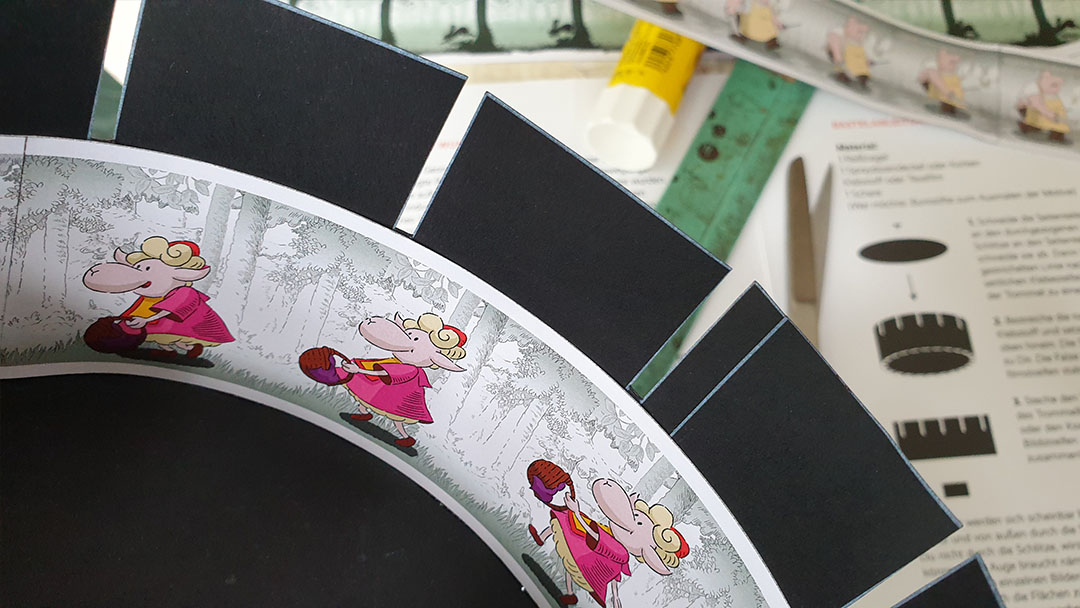 15 Dec

THE SAUSAGE RUN Zoetrope craft-set
Craft fun for young and old
Photo cardboard for making a Zoetrop* with reprinted historical animation strips and with scenes from my new animated film THE SAUSAGE RUN available in the online shop.
Delivery scope:
– instructions in German
– Templates to cut out
– 5 strips with scenes from THE SAUSAGE RUN
– 5 historical animation strips
– 2 strips to practice animation
*Zoetrope:
A historical optical and rather primitive device that displays sequences of drawn images in motion. It's an invention from the 19th century and a forerunner of film technology.
Publisher of the original craft-set:
LUCAS – International Festival for Young Film Lovers and German Filminstitut – Film Museum
Craft instructions