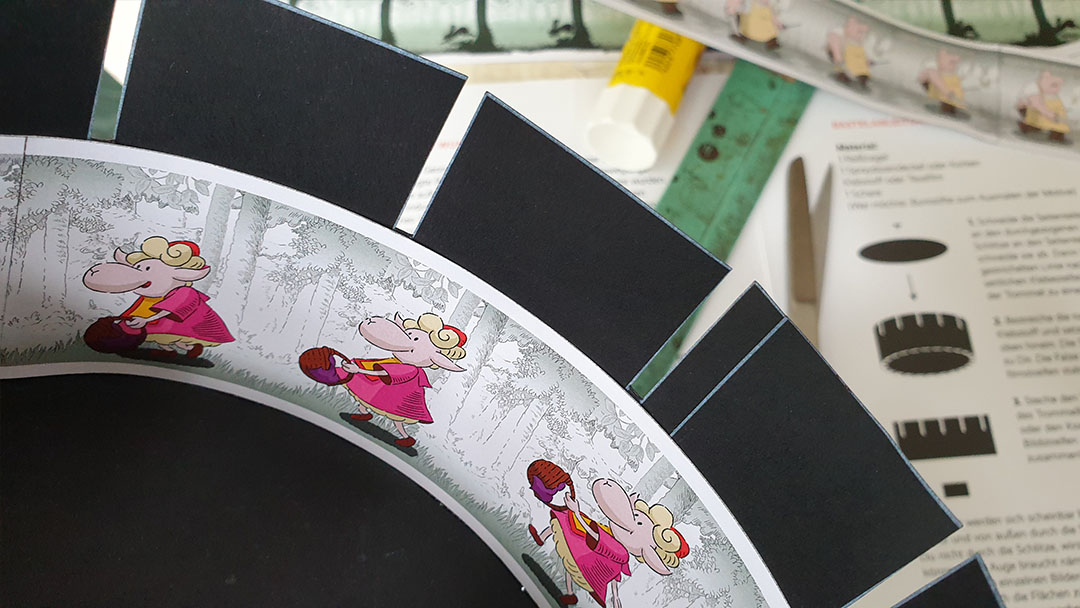 15 Dec

THE SAUSAGE RUN Zoetrop Bastel-Set
Bastelspaß für Jung und Alt
Fotokarton zum Basteln einer Wundertrommel* (Zoetrop) mit nachgedruckten historischen Animationsstreifen und mit Szenen aus meinem neuen Zeichentrickfilm THE SAUSAGE RUN im Online-Shop erhältlich.
Lieferumfang:
– Bastel-Set mit Anweisung auf Deutsch
– Fotokarton-Vorlagen zum Ausschneiden
– 5 Streifen mit Szenen aus THE SAUSAGE RUN
– 5 historisch originale Animationsstreifen
– 2 leere Übungsstreifen für eigene Animation
*Wundertrommeln bzw. Zoetrope
sind historische, primitive, optische Geräte, die gezeichnete Bilderfolgen in Bewegung darstellen. Eine Erfindung aus dem 19ten Jahrhundert und ein Vorläufer der Filmtechnik.
Herausgeber:
LUCAS – Internationales Festival für junge Filmfans und Deutsches Filminstitut – Filmmuseum
Bastelanleitung