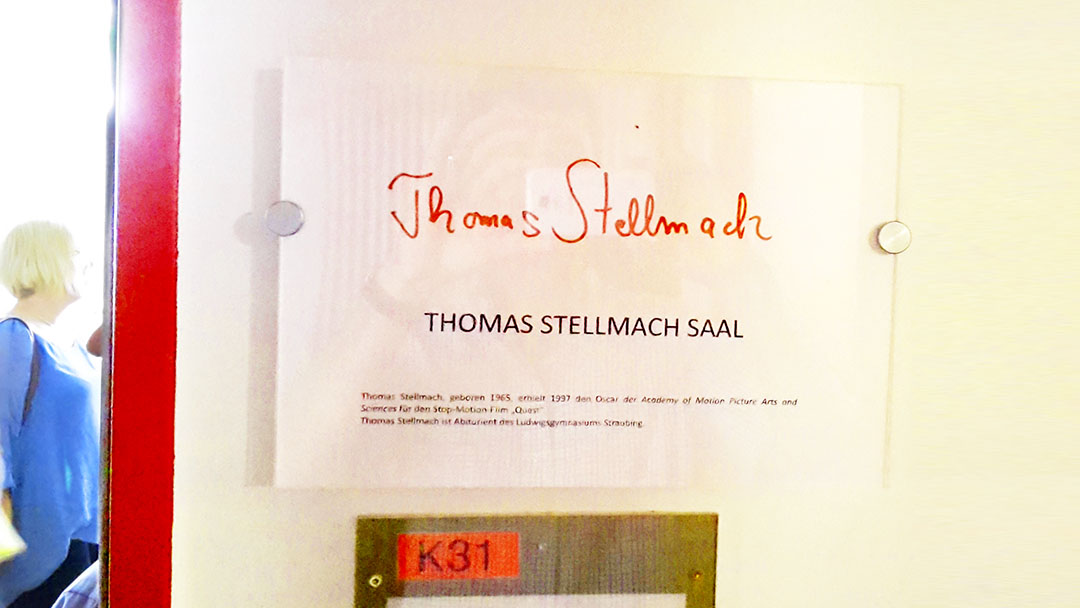 10 Jul

Thomas Stellmach Hall
A great honour to have a hall named after me.
Since 30 May 2014, there is a 'Thomas Stellmach Hall' in my former high school Ludwigsgymnasium Straubing.
The former film hall, as it used to be called long time ago, was renamed to my name on the initiative of Markus Eberl, art teacher at the school. In the meantime, the film hall has been converted into a multi-purpose room. Many events of the school take place there. When it is written about, my name is usually mentioned.
I was a pupil at the Ludwigsgymnasium Straubing and took my A-levels there in 1986. Already during my school years, I drew attention to myself with my successes in painting, as a theatre actor and filmmaker. To continue my winning streak, the headmaster at the time, Hartwig Kaunzer, gave me ten days off to attend the World Amateur Film Festival in Argentina. In the mentioned film hall above I had the elective subject film studies with Josef Guggeis.
In 2021 I held an animation workshop in the Thomas Stellmach Hall. Read my report: Animation Workshop with Film Programme