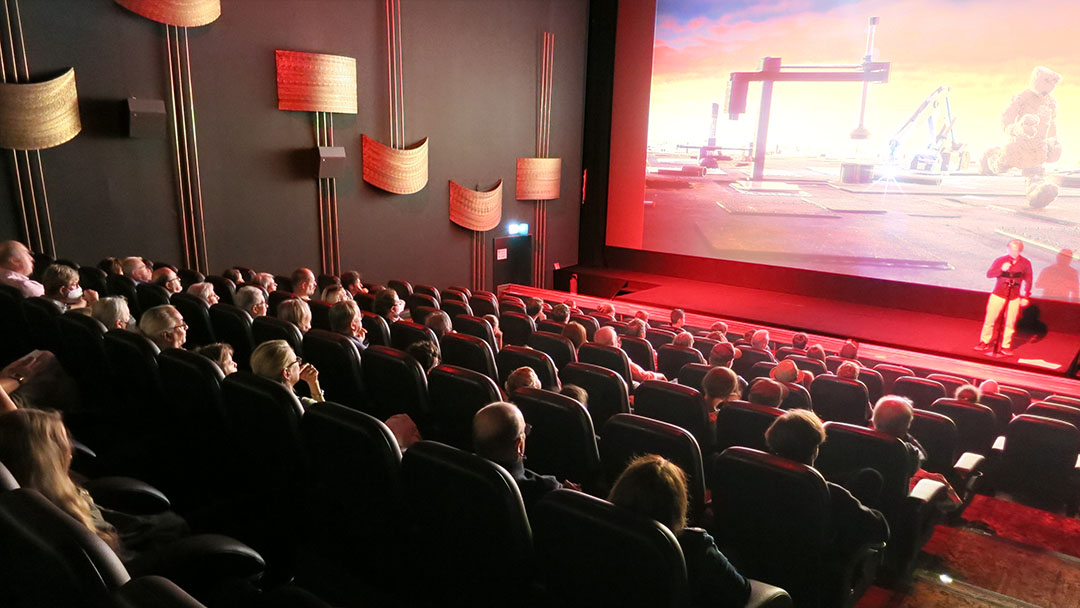 12 Jul

Trickfilm-Show in Straubing
Showcase of my Short Films including Making-ofs
As a native of Straubing, I presented my animated films in a film matinee at Citydom Straubing on Sunday, 10 July 2022, at 11 am.
The films, which were produced in different animation techniques, received more than 100 international film awards. Among others, the Oscar®-winning animated puppet film QUEST and the music film VIRTUOS VIRTUELL, which was honoured with 43 awards, were shown.
I also presented my latest animated film THE SAUSAGE RUN, a bitterly wicked version of the Little Red Riding Hood fairy tale, which also won awards from festival juries. The film celebrated its Straubing premiere at the beginning of October 2021, also at Citydom.
The audience also got an insight into my animation workshops in my show. Among other things, I showed a workshop result that was created at Ludwigsgymnasium in the same week.
Afterwards, I answered questions from the audience about the production process of the films, about my career as an animated film artist, about my educational work or about my experiences at the Oscars® in Hollywood.
The programme was suitable for an audience of 11 years and older.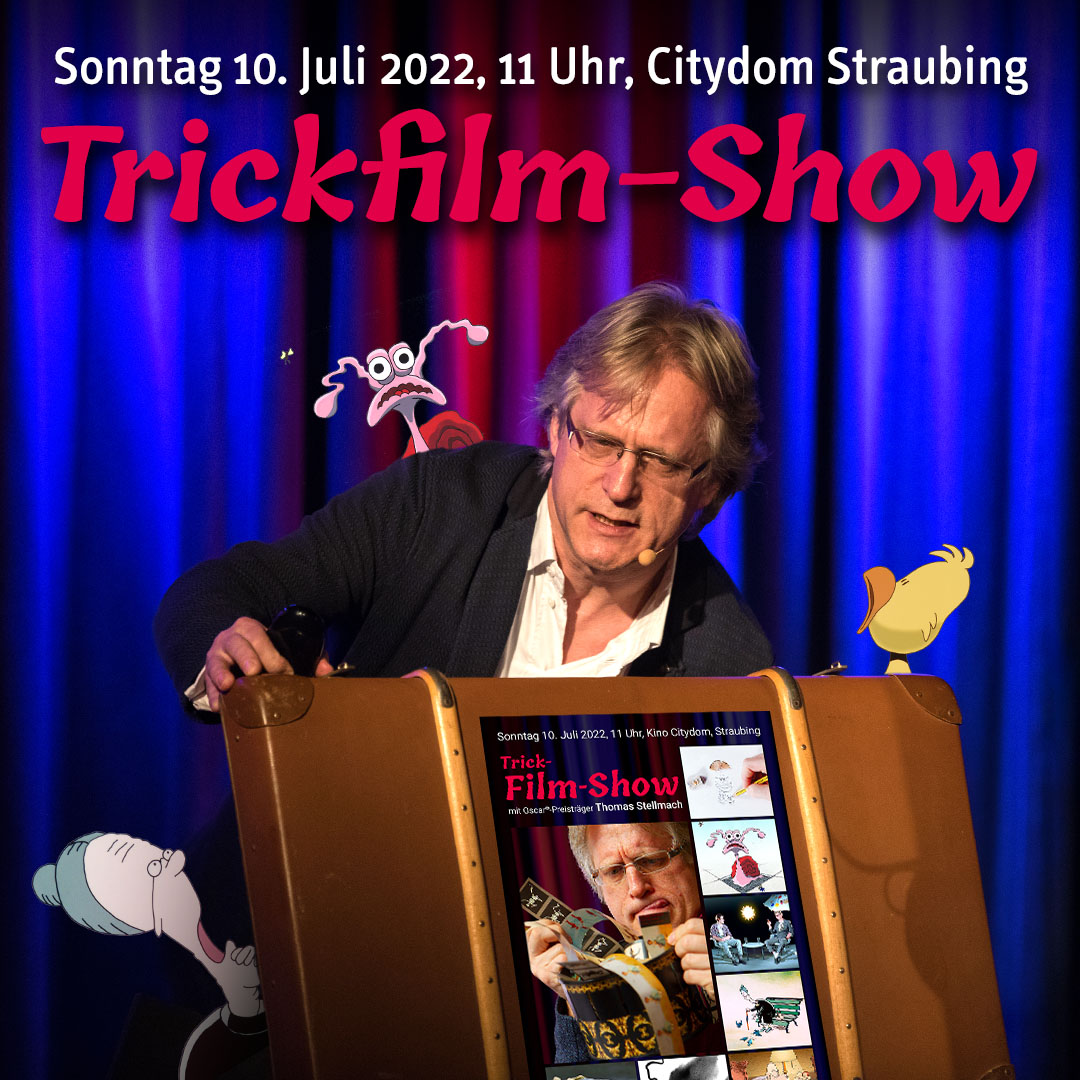 Films from the Beginnings of my Studies until today
The following films were shown:
TEE-HEE (cartoon film, 2 minutes)
A cartoon artist tries to draw a figure and at the same time is mocked by him. The relationship escalates.
WEEDS (cartoon film, 5 minutes)
A snail enjoys its life in a patch of nature surrounded by concrete slabs until it is robbed of its little paradise.
SMALL TALK (pixilation, 5 minutes)
During an interview, a globetrotter causes turbulence through his extremely lively presentations.
OLD SUPER LADY (cartoon film, 0:30 minutes)
A heroic granny reaches her limits and receives help from a scout.
QUEST (stop motion film, 11:30 minutes)
The film tells the dramatic story of a sand dweller in search of water. He follows the sound of dripping water and fights his way through worlds of paper, stone and iron.
CHICKEN KIEV (cartoon film, 9 minutes)
The story takes place in winter. A newly hatched chick is abandoned by its mother and struggles to survive.
THE SAUSAGE RUN (cartoon film, 9:45 minutes)
The film is a satirical variation of the Grimm fairy tale "Little Red Riding Hood" with animals instead of people. The story revolves around sheep, a butcher and a pair of bulldogs. It's about the sausage.
See my next events.