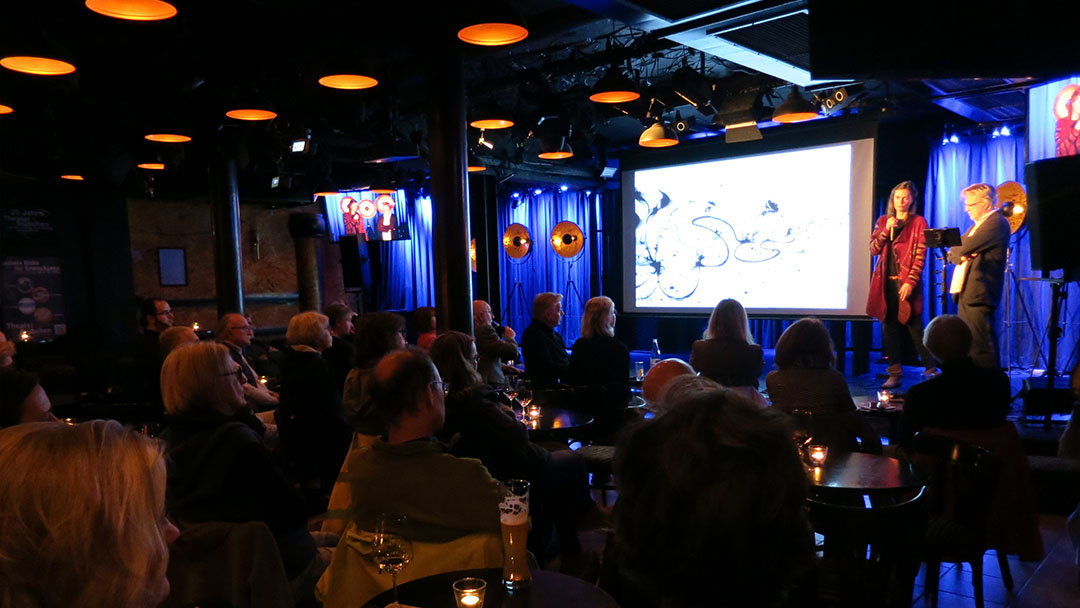 01 Dec

Trickfilm-Show I-III, Theaterstuebchen Kassel
An Oscar® winner learns to walk, takes off and goes loopy
In my Trickfilm-Show I-III, I presented my internationally awarded short films in three different parts on 21 November 2022 at 7 pm (Show I), 28 November 2022 at 8 pm (Show II) and 30 November 2022 at 8 pm (Show III) at the Theaterstuebchen in Kassel, Germany.
In this infotainment, I talked about my career as an amateur filmmaker (I), as a student of animation (II) and as a professional animator (III). The event was also be streamed in German language. 
Details of the Programme
Get more information in German switch the language flag to German.
See my next events.
Advertisement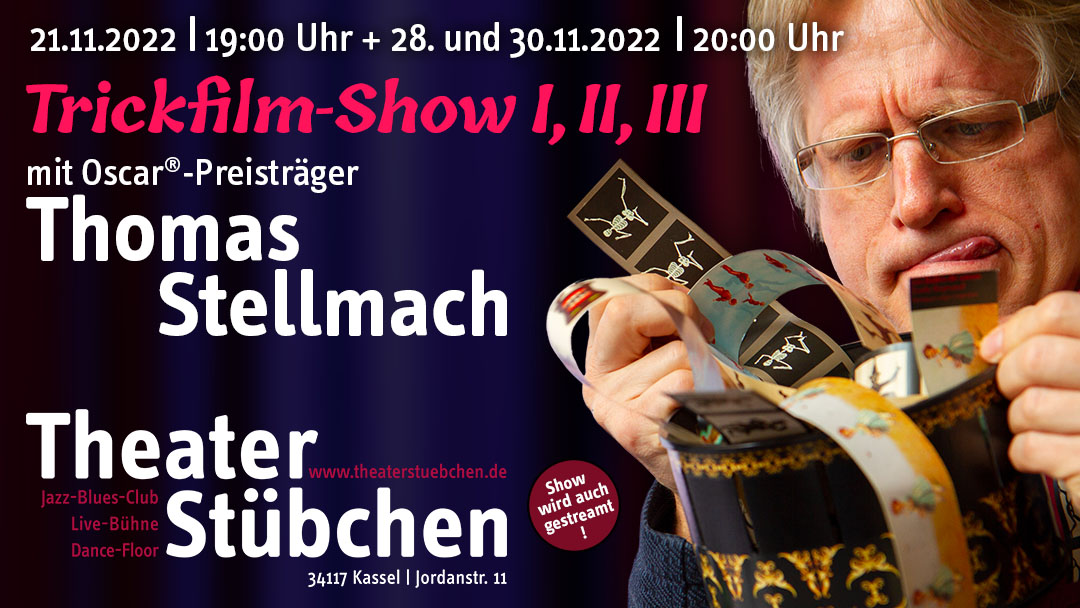 Poster