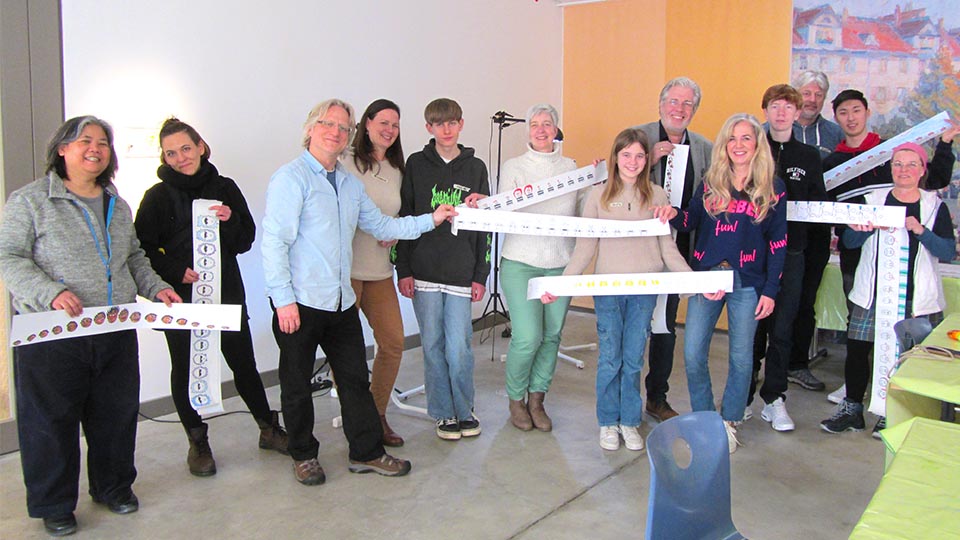 15 Mar

Zoetrope Workshop at the City Museum Kassel
Learn the art of animation
During the special exhibition KASSEL CINEMATIC!, various events on the subject of film will take place at the municipal museum in Kassel until 3 September 2023. In this context I gave a Zoetrope workshop on 11 March 2023.  
In this Zoetrope workshop, children, young people and adults learned through active participation how they can make drawings move. The participants developed their own ideas and created an animation on a one-metre strip of paper, consisting of 15, slightly different, drawings. They fully set their individual drawings in motion with old optical devices, e. g. a Zoetrope.
This device, an invention from 1834, played an important role in the invention of film. It can reproduce several drawings in quick succession. This gives the viewer the illusion of a moving drawing.
The animation played by the Zoetrope in an endless loop was accompanied by music synchronised to the beat of the animation.
Watch two results on a Praxinoscope and a Zoetrope